Lake Salagou escape to an unusual natural land
The dam project was launched in the 1950s in order to create a water reserve that promote crop diversification, including the development of fruit production, viticulture becoming surproductive. The creek Salagou whose floods are often spectacular is chosen to build the structure. A rockfill dam basalt concrete cover is constructed. The impoundment is done in 1969 will take 3 years for the lake Salagou reach its current level of 139 m above sea level. The surface of the lake is about 700 acres and reaches a depth of about 40 meters.

The areas of interest are:
geology
swimming and water sports like windsurfing
hiking and mountain-bike rides around the lake.


The flora and fauna that thrive on basaltic red soil, is very special. The lake is closed to all motorboats, sailing is authorized and the wind called Tramontane makes ​​Lake Salagou very popular among funboarders. Thanks to excellent sun conditions in summer, the water temperature reaches 28°C.

Through the Land of cheese, wine, olive oil and honey, hikers or bikers will be delighted to travel 28 km following the shores of this beautiful lake, a haven of peace and a path to tranquility.
Back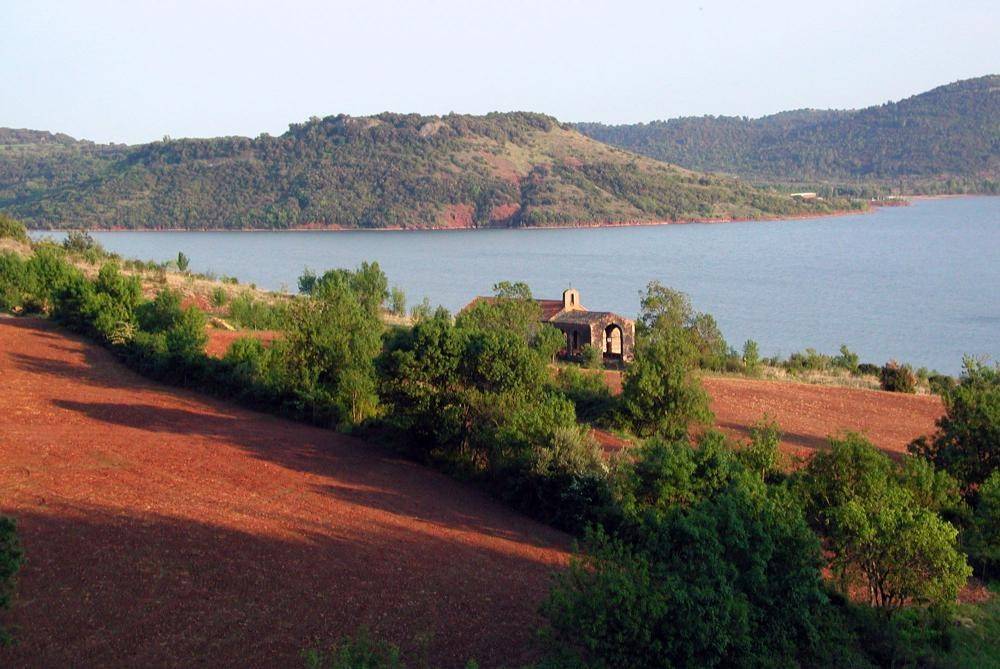 5