Montpellier, a timeless city
Enjoy Montpellier from the sky
The wealth of Montpellier lies in most buildings of the old town, called the "Ecusson", from medieval times. Just open your eyes to see dozens of typical windows and hundreds of vaulted halls in medieval style. It is impossible to list all the mansions graded but you could say that almost every street of the old town are worth a visit, and that's what makes the wealth of this city.
Among those treasures be sure to visit:
- The famous Place de la Comédie, central square, and the Esplanade, where the Musée Fabre stands by : the main art museum in the city and one of the most important museums in the South of France.
- Hotel Jacques Coeur, cradle of the Languedoc Museum, and the Hotel de Varennes, beautiful medieval fortress refurbished during the 18th century.
- The Cathedral Saint Pierre next to the oldest medical school in France and in Europe, and near by the Tower of Pines, lonely remains of the ancient walls.
- The Gardens of PEYROU, former Royal Place of Louis XIV, decorated with the huge water tower where ends the aqueduct St. Clement better known as "Les Arceaux" /The Arches/
Looking to the future,
Montpellier
has one of the fastest growing economies in the country. Promoting new technology sectors, research and business tourism, it is also the second university town in France as a percentage of population.
Spurred by Mayor Georges Freche, who said in 1977 wanting Montpellier to be "the coastline between Genoa and Barcelona" , the city quickly spread eastward with new, more vibrant neighborhoods, business districts with a modern architecture plan such as Antigone presenting an amazing antique appearance, created by the famous spanish architect Ricardo Bofill. In the neighborhoods, the districts of Port Marianne and Richter, where you will admire the new City Hall, the Hotel de Region, the new Hotel Management School, examples of contemporary style achievements.
If you have a family, do not forget to take a tour of :
-
Zoological Park of Lunaret
, entrance for free, visit the Amazonian greenhouse (adults € 6.50, children 6-18 years and discounted rates: 3.00 €)
-
Aquarium Mare Nostrum
, close to the commercial area
Odysseum
is the first paying attraction most visited in Languedoc-Roussillon.
For more information about the town, please contact or visit the
Tourist Information Office of Montpellier
Back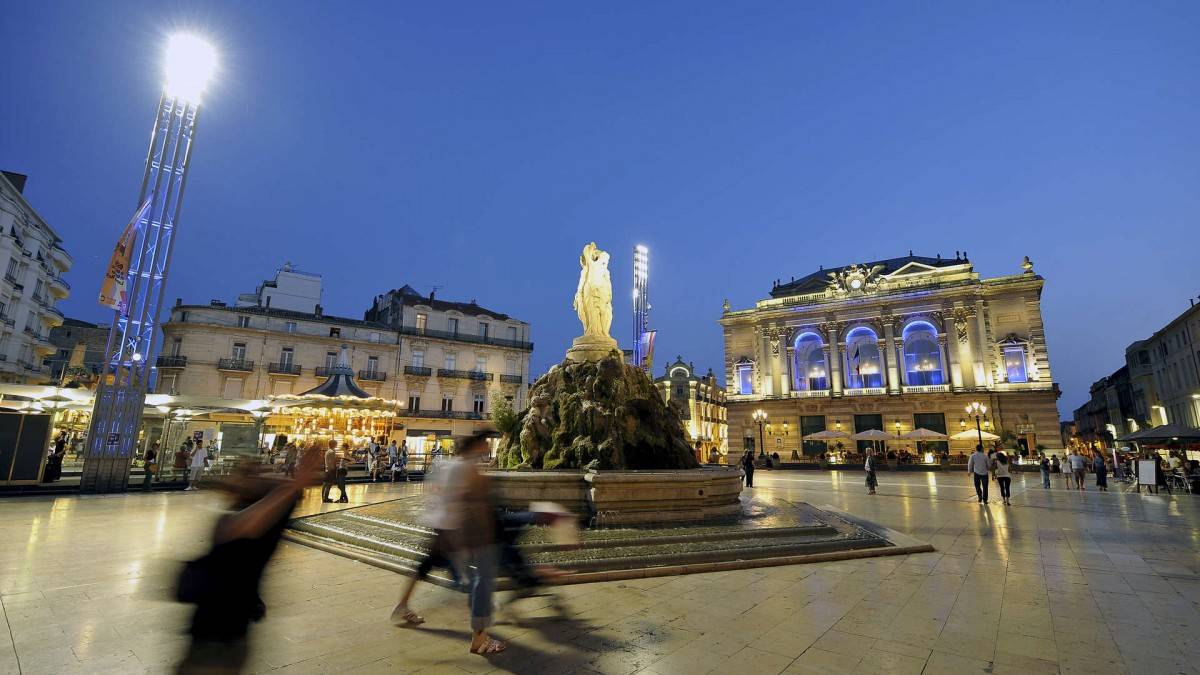 4