Palavas-les-Flôts et Villeneuve-les-Maguelone
This small fishing village became a touristic resort during the 19th century, and since then, it has kept a large family spirit offering its visitors many leisure and sporting activities during the summer season.


Palavas, small fishing village was the point of the coastal defense under the old regime, embodied by the Ballestras' redoubt, old tower built in 1744 against the pirates but especially against the smugglers who went up the Lez at night. The fashion for sea bathing from the 19th century attracted local tourists, transported by the train captured by painter Albert Dubout, and developed seasonal activities which allowed the city of Palavas to build a Casino on the right bank . She takes the name "Palavas-les-Flots" on April, 16, of 1928. The control and decrease of the Mosquitoes'plague achieved in the 1960, solved in most part that great problem with the nearby ponds and accelerates the development of tourism in coastal areas.

To see in Palavas-les-Flots
the "Lighthouse of the Mediterranean" water tower 45m high, also convention center which hosts on the top floor, a revolving restaurant with a magnificent view.
In spring and fall, "La feria of the Sea" gathers, along on the beach, bodegas and abrivado.
In summer, a summer carnival in the arenas, used for the Camargue races. These have hosted several times, the TV-Competition "Intervilles".


Back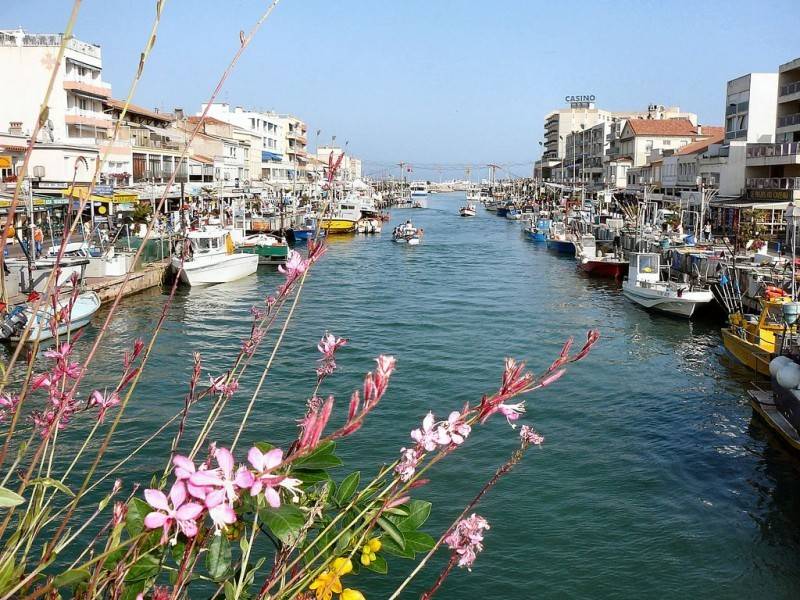 4