Wine-tourism in Languedoc-Roussillon
Languedoc-Roussillon's vineyards are particularly blessed. Extending over five departments, it is the most spread in the world with its 160000 hectares, among which 11600 are declared in AOC(denomination of controlled origin). From the sea of Lions' Gulfto the steep terraces of the Pyrenees, its remarkable diversity of landscapes gives so different vineyards as the luxurious muscatel wine of Rivesaltes or the merry "Blanquette de Limoux", first sparkling wine in the world.
Montpellier is proud to welcome the World's biggest Fair of Organic Wine called
Salon Milésime Bio.
MAJOR PEAK ST LOUP
20km to the North of Montpellier, the peak Saint Loup and the limestone plateau of Hortus present a scenic landscape, became the favorite hiking area for people from Montpellier. Situated between the Mediterranean Sea and the Cévennes, it shelters one of the most interesting countryside of Languedoc.
Departure 9 am or 2 pm from the central square Esplanade de Europe with your touristic guide. Leave to the discovery of this natural setting with perfumes of scrubland. We have selected for you two very different domains by their size, their style and their history to allow you to discover the diversity of one of the most beautiful countryside of Languedoc. During the visit you will learn everything about wine, from leading a vineyard to the methods of winemaking.
A small workshop will be st up for your initiation on wine-tasting that will allow you to learn to to describe and to appreciate a wine. The return to Montpellier is planned at about 12:30 am or 5:30 pm.
Day-trip : 95euros/pers Halfday-trip : 65euros/pers
Book online
Between SEA AND POND:
WINE AND OYSTERS TASTING + VISIT OF THE ABBEY OF VALMAGNE
In a typically Mediterranean landscape, stroll between the sea and the pond to the discovery of the vineyards of the Picpoul de Pinet, the oysters of the pond of Thau and the famous Abbey of Valmagne.
In the morning, whet your palate and treat your taste buds trough the visit of a vineyard in the pure tradition of the Languedoc and an oysters and sea-shells' farm. The lunch break is free in the charming village of Marseillan next to the pond. During the afternoon, you will visit the famous Abbey of Valmagne, known as the cathedral of vineyards. The domain is classified as "Historic Monument" and still produces some wine. You can end this day with its organic wine tasting.
Day trip: departure from Esplanade de l'Europe 9am 75euros/pers
Book online
Back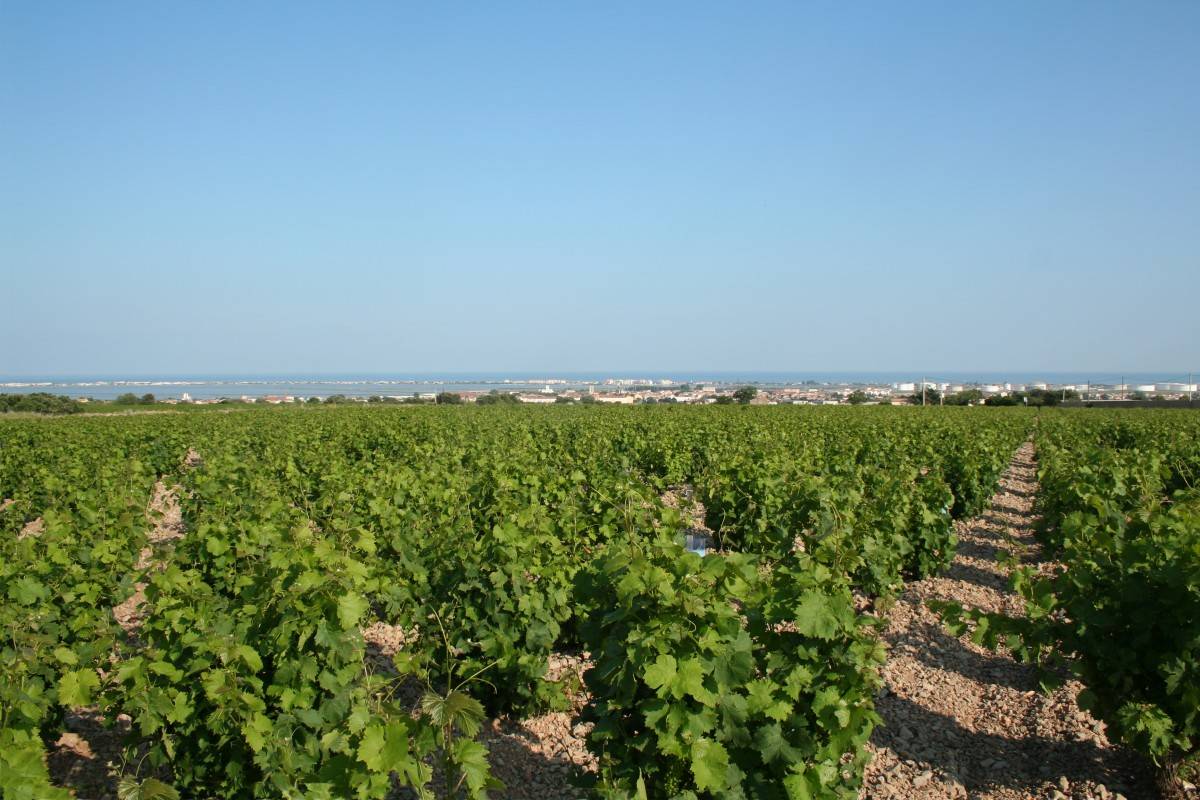 4